Spring 2021 Market Research Council Newsletter
As you know, COVID-19 has eliminated all of our in-person meetings for the past year, but we have continued to engage via casual (networking) as well as more formal (webinar) online sessions.
Networking/Happy Hours: 
Our most social event was held on March 16th where most of the animated discussion focused on experiences members shared about their past and current cars.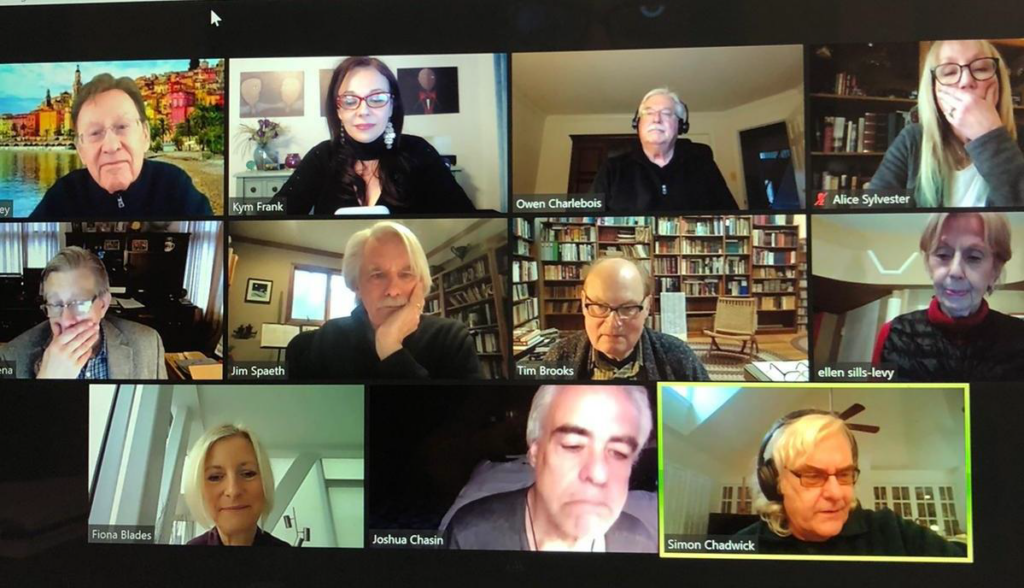 Webinars 
An effort has been made to have at least one topical presentation each month.
The next one is scheduled for April 15th with David Grimaldi of IAB.
Check your emails for details and how to register for these upcoming events. 
HALL OF FAME 
Ballots will be circulated soon – and you are each encouraged to vote! The election is open to all members of MRC, including Life members.
Note: The HOF Awards will be held on Thursday, June 17th @ 5:30pm. 
MEMBERSHIP DRIVE 
Elections for new members are in progress and ballots were sent to eligible members. Deadline for response is April 15th.
Membership recruitment will be ongoing; a membership form is available on the MRC website at https://mrcouncil.org/membership
SPEAKING FRANKLY
Forget about Netflix!
Our very own Kym Frank has conducted a series of one-on-one interviews covering advertising and media research, including several with MRC members. You can listen to these informative and "frank" conversations that run from 20 to 40 minutes each at https://www.youtube.com/results?search_query=speaking+frankly+geopath and https://www.youtube.com/watch?v=XTBx19VE8OU.
To date, the interviewees have included:
Jane Clarke
Leslie Wood
Josh Chasin
Mike Bloxham
Pierre Bouvard
Bob Liodice
Bill Harvey
WEBINAR HIGHLIGHTS 
Each of these events was sponsored/hosted by Kym Frank, President of GEOPATH
2021 kicked off with two webinars dealing with TV measurement.
January 21, 2021 
Topic: Forging the Next Generation of TV Measurement 
Moderator: Josh Chasin, Chief Measurability Officer, VideoAmp
Panelists: 
Aditya Ganjam, Chief Product Officer, Conviva spoke about the measurement of, and trends in, OTT/streaming.
Gerard Broussard, advertising research advisor, Pre-Meditated Media discussed some major "research on research" studies for CIMM, including on best practices for combining Set Top Box data and Smart TV data.
Mainak Mazumdar, Chief Research Officer, Nielsen spoke about their new revamped measurement system, Nielsen ONE.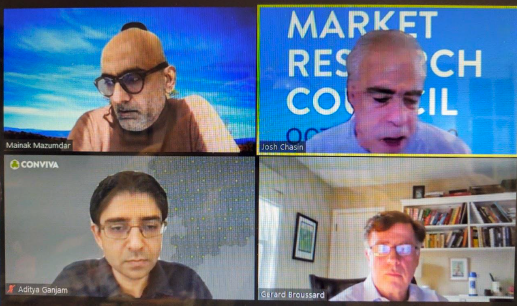 While television may be today's greatest mass marketing communications medium, it has been undergoing great change — and its measurement has had to change to keep up.
"TV" and streaming are revolutionizing how viewers interact with content and advertising;
big data assets like Set Top Box data and Smart TV data are providing new opportunities for measurement.
And the very definition of what measurement means is evolving to include not just program ratings, but campaign tracking and attribution.
The science of TV measurement is undergoing a period of profound evolution and change. The panelists will provide a near-term outlook and details on this measurement metamorphosis and what it means for media practitioners.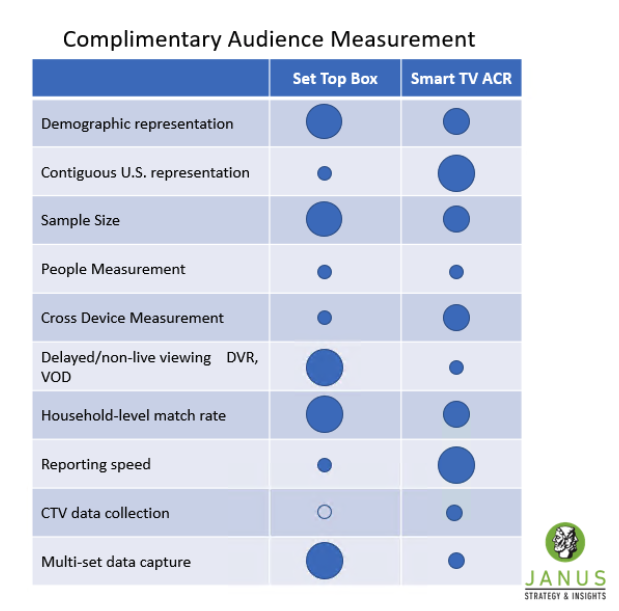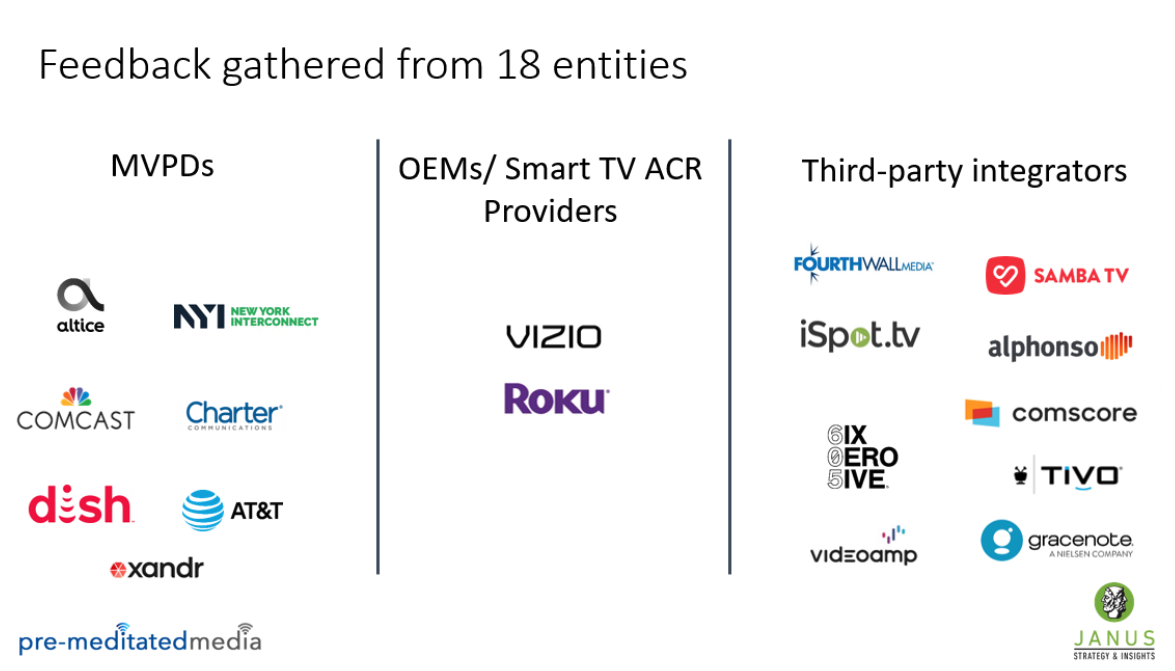 Go to our website, www.mrcouncil.org under "EVENTS" for recordings of prior presentations
February 18, 2021 
Topic: Twenty-Five Data and Analytics Breakthroughs Essential to Complete the Transformation of Television Advertising 
Speakers: Alice K. Sylvester & Jim Spaeth, Sequent Partners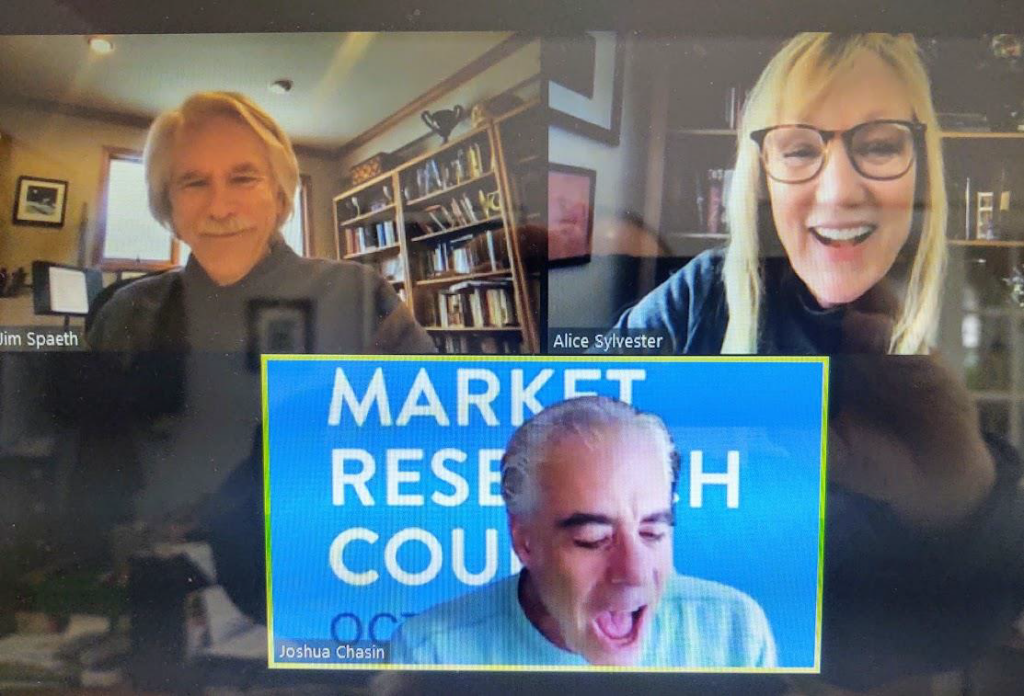 For many years, advertisers believed that delivering ads to broad demo targets wasted some of their ad budget. But now, it is possible to deliver television ads to finely tuned, purchase-based audiences. At the same time, the business impact of a television campaign can be optimized.
Based on their industry wide work in media/advertising data and analytics over the past decade, as well as their proprietary work for advertisers and publishers, Alice and Jim presented a plan they developed and announced the 25 breakthroughs they feel are required to fulfill the vision of transforming tv advertising. Below is a sampling of them: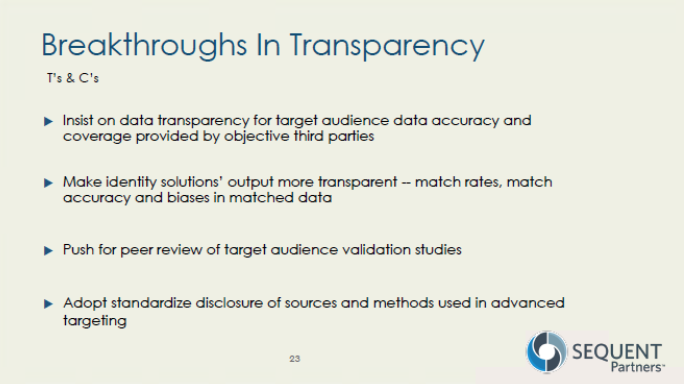 March 25, 2021 
Topic: "Current Landscape of AI in Research" 
Moderator: Carol Haney, Qualtrics 
Panel: 
Amber Chenevert, Group Director, Strategy & Insights, VMLY&R 
James Newswanger, Senior Research Manager of Corporate Social Analytics, IBM 
Bennett Weisse, Director of Customer Strategy, Unsupervised 
Catherine Williams, Global Head of AI, Qualtrics 
AI has become a priority for research organizations at every level as they seek to optimize efficiency and automate rote tasks to let their employees focus on generating value. The panel of AI experts from different vantage points was invited to discuss their views of this hypothesis.
Amber introduced one definition of AI — Artificial Intelligence involves machines that mimic human intelligence in tasks such as learning, planning, and problem-solving through higher-level, autonomous knowledge creation.
She urged that a marketplace diversity perspective take into account age, ethnicity, race, gender, sexual orientation, physical ability, and more. pg. 9
It should also consider the history, systems, and structures that give insight into how today's consumers navigate their access to products, services and assert their collective power.
Since humans are teaching (programming) machines how to do AI, their biases need to be examined as well as the data that is generated.
James discussed how AI provides a "value add" that goes beyond just text analytics to include audio and video, i.e., sound and video in addition to words.
He cautioned users to question the validity of source material which at times could be nefarious as well as legitimate.
Jim also touched on how blockchain technology can be applied to checking the authenticity of results such as in pharma clinical trials and survey research.
Echoing a comment by Amber, he noted that people from all around the world have different biases that may impact on how the data is 'trained' and analyzed.
The third panelist, Bennett, also said that we bring our own bias as soon as we ask a question. She went on to suggest that rather than humans cleaning the data and then having a machine do the analysis, that perhaps the "insight value funnel" be reversed.
The final speaker of the webinar was Catherine who discussed how AI is becoming ubiquitous, much like electricity, and that it will transform industries, businesses, and functions. pg. 11
She also presented the analogy of aluminum as a solution in many diverse situations. In this case, people need to first identify a problem and what needs to be done, and only then decide whether or not AI is the proper tool to apply. So, taking unstructured data and transforming it to structured data would be one example of how AI could be used.
A Q&A session touched on the relationship of AI to blockchain (Jim suggested thinking about a respondent like food in the food supply chain. One might be able to determine if answers were given too fast, when and whether an incentive was needed, how data is stored and privacy protected.
Bennett touched on the ethics issue of AI when it is allowed to make decisions.
Regarding the cost of AI and any metrics to measure its ROI, Catherine suggested building it out incrementally and measuring value along the way.
To watch the entire webinar recording, go to www.mrcouncil.org and look under "Events".
CONTACT US 
If you have suggestions or news about yourself and/or your company that you want to include in a future newsletter, please contact either or both of the following:
Ira Schloss — ischloss44@gmail.com
Monica Wood — monicawo@herbalife.com
Back to News