President's Letter August 2023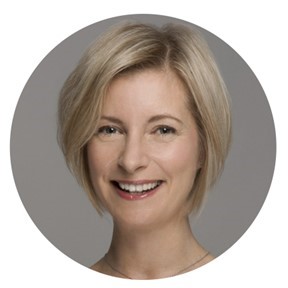 From MRC President, Fiona Blades
Dear Market Research Council Members,
How wonderful it was to meet so many of you in person at the Hall of Fame (HOF) ceremony on July 21st! From our NYC headquarters, we welcomed guests from other parts of the US, Europe, and even Asia, showcasing the geographic expansion of our membership base this past year.
For those unable to attend, it was held at Kantar's fantastic 3 World Trade Center event space, with spectacular views of the city – in keeping with the amazing honorees we were there to celebrate.
The event opened with our HOF Title Sponsor, Joaquim Bretcha, Director General, ESOMAR succinctly correlating the MRC launch in 1927 to ESOMAR's launch in 1947. Each were periods of ideation and creativity, and both held the promise of prosperity: MRC launched during the roaring 20's; ESOMAR launched during post WWII reconstruction of European economies and the social fabric (while in the US, the male population either reentered the workforce or joined the one million GIs enrolling in college). Joaquim also pointed out that we are in a similar stage today; technologies like AI are rapidly impacting our workforce, expectations, and the research profession.
Ed Keller, our keynote speaker, addressed the audience next, reminding us of the MRC HOF Award's history, which first honored George Gallup in 1977. Since that time we have recognized 103 luminaries.
Monica Wood, HOF Chair, then announced the 2023 honorees:
Diane Hessan, HOF Current Practitioner;
Reg Baker, HOF Retired Practitioner;
Dan Quirk, Change Maker;
Vanessa Oshima, Research Ambassador*
As the final point regarding our HOF event, I thank our generous sponsors – ESOMAR, Kantar and Qualtrics – for helping us make this year's first post-Covid, in-person ceremony such a great success.
Click here for HOF photos.
---
Gauging Membership Experience
I am proud to say that much has been accomplished this year. We've added welcome packs, announcements of new members, and are in the planning stage for a meet-the-new-members event! We are conscious, however, that there is more we can do to build an interactive, stimulating and immersive experience for every member.
---
Please watch your inbox for an emailed survey from Qualtrics on behalf of the MRC.
We sent a request on 8/17 so if you don't see it, please check your spam folder. We are looking to receive your feedback to the 2023/24 Membership Experience Survey by the end of this month, and are relying on your responses to help us improve the MRC experience for all. I am looking forward to sharing insights at our Annual General Meeting (see below for details). We will send a reminder link later this week – so please send responses asap, thank you!
---
Be sure to join our Annual General Meeting (AGM) on September 6, 12:30PM ET
(9.30am PT; 5.30pm UK; 6.30pm CET).
During this virtual meeting we will review our goals, the progress made over the last year, and solidify plans for the 2023/24 year.
Our members are what makes the Market Research Council so special and relevant. Your voice is needed to ensure success. Please plan to join the AGM via Zoom to hear details, provide feedback and ask questions about the year ahead.
We have provocative and fun programs planned for 2023/24: webinars on key topics (e.g., our popular political series); Think Tanks; our new MRC: Meet the Author series (as so many of you are authors!); and great face-to-face networking opportunities. Watch the website for details on our next event: Sept. 21 @ 12:30PM EST
---
The lifeblood of our organization is our membership, which relies on three key actions from our members: gathering, sharing, collaborating. That is why the fiduciary commitment you make when joining MRC is key to ensuring that our organization thrives:
1. MRC Membership is contingent upon attendance at four (4) or more MRC events per year, and/or
2. Nomination and acceptance of at least one new member/year
Our Committees Need Your Expertise
As the MRC grows, so does our reliance on our members to participate in our committees and work with the Executive team and Rosemarie to provide support. Given MRC's advancements made this past year, we have plenty of roles and opportunities available!
Chairs of the following Committees are looking for volunteers:
Executive Leadership
Finance
Hall of Fame
Marketing: Brand, Events, Social, PR, Sponsorships
Membership Experience
Programming: Moderated Panels, Presentations, Meet the Authors
Think Tanks
Get actively involved right at the start of this new fiscal year: help to drive and implement committee agendas; get better acquainted with peers; give back to the industry as well as to this revered organization; help shape and guide MRC strategy. Please contact Rosemarie to register your interest: info@mrcouncil.org
---
Welcome, New Members!
We are delighted to see more highly esteemed practitioners joining the MRC! Please offer them a warm welcome–and click on their names to find out more about them:
That's a wrap! I wish you a fabulous rest of the summer and look forward to seeing you again at the AGM next month: September 6, 2023. Save the date!
Fiona Blades
President, Market Research Council
Thank you for your continued support. Have a happy, safe, profitable 2023!

Take a look at the MRC Hall of Fame photos! Click here to see more
Back to News