President's Letter October 2023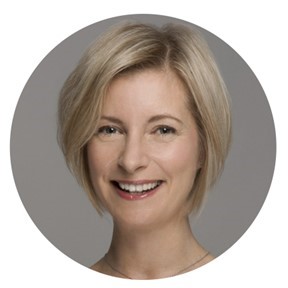 Dear MRC Members,
I hope that you are enjoying the Fall months.
The MRC has started our year with some fantastic programming and it has been great to see many of you in our new virtual meeting format. Rather than having the rather impersonal webinar format where we only see the speakers, we are using Zoom as we would for a meeting. This means that we can see everyone on screen, welcome newcomers and learn more about each of you as members, before the content starts. We hope it provides a more intimate and engaging way to enjoy the topics being discussed.
Getting your Message to the World: Advice on Publishing in Marketing Research
On September 21st, J. Walker Smith ran this webinar as a pre-cursor to our MRC: Meet the Author series. In it, Fred John, MRC member and author of "Storytelling and Market Research: A Practical User Guide" spoke with Meredith Norwich, Senior Editor Business & Management at Routledge/Taylor & Francis. Walker's questions led the audience through the process that Fred and Meredith had taken, from concept to finished work. And during this we learned the Do's and Don'ts of getting a book published.
A couple of weeks later, I was delighted to hear that, as a result of this webinar, one member of the audience now has a book deal! Many congratulations! This is exactly the type of result we wish to stimulate from our programming.
MRC: Meet the Author – Dr. Rachel Lawes
Dr. Rachel Lawes kicked off our MRC: Meet the Author series with a fascinating discussion on Semiotics: Applications in Business on October 6th. Rachel is a relatively new member of the MRC and a global expert on semiotics. She has written two books on the subject, winning an award for one of them this year. As might be expected, there was a lively discussion, illustrated with impactful anecdotes including the posh jam being retailed in a pop-up resembling a funeral parlor!
This was a members-only event and we limit numbers to 20 to ensure that everyone can have the opportunity to truly meet the author for a discussion. Don't miss the next in the series, where Walker will be speaking with MRC member, Diane Hessan, in January.
Human vs the Machine: Who tells the Better Research Story?
Steven Snell introduced the first webinar in our AI, Tech and Innovation series. And this was full of drama! How would the machine perform? Should we be worried about our jobs? Lucy Davidson, Founder and CEO, Keen as Mustard Marketing, played the client. Richard Colwell, CEO, RED C Research Group played the human and Guillaume Aimetti, Co-founder, Inspirient played the machine. I loved the impartial way that this was done. In the real world I expect that there would be iterations working with the machine, but these were limited for this particular experiment. Within 2 minutes the machine had produced 1000 PowerPoint charts. They were factual and clear but lacked the story that the human had uncovered as being of interest to the audience.
The human won this time! But the power of the machine was clear and the potential to harness it within our daily work was obvious. So obvious, that I know Guillaume had MRC members following up with him after the event.
Exec News – and Call for Nominations for Vice President
Carol Haney has stepped down as Vice President of the MRC for work reasons. I would like to thank her personally for all the help and support she has provided to me in her role as VP and for the contribution to Programming and Membership that she has made over the last two years. We hope that she might be able to join the Exec again at a future date.
This means that we have a vacancy to fill. We are looking for a VP for the remainder of 2023/24. This person will become the President in 2024/25. At the same time, we will appoint the VP for 2024/25. All members will be invited to vote for their future Presidents of the MRC in due course.
In the meantime, please think about who you would like to nominate and step forward yourself if you are interested in this role. The President is the Chief Executive Officer of the Council and with the other officers performs the usual duties of such officers. The Vice President and Past President support the President in leading the organization.
Get in touch with Rose info@mrcouncil.org .
At the same time as voting for VP, we will be looking for a Secretary-Treasurer for 2024/25. Along with VP, President and Past President, these are officers for the MRC. We are looking for someone who has some experience with managing finances. The Secretary-Treasurer performs the usual duties of the office, including the keeping of the Minutes of all Council meetings, the attendance records and the Council's permanent records, presenting a fiscal report at the annual meeting, and ensuring compliance with IRS requirements. As a past Secretary-Treasurer, I would reassure anyone considering this role that Rose is an enormous mine of knowledge and help.
Committee Vacancies
We still have a number of vacancies on our committees. In particular, we have a vacancy for the Membership Chair, following Carol's departure. Sandra is acting as interim Membership Experience Chair in the meantime.
Membership – (Sandra, interim) and vacancies
Marketing – Simon, Sue and vacancies
Think Tanks – Sandra and vacancies
Hall of Fame – Monica, Ira, Tara, Nikki
Programming – Steve and vacancies
Executive Leadership Program – Fiona
Finance – Steve and vacancies
Please consider getting involved. It's a great way to meet other members and to give back. Simply contact Rose info@mrcouncil.org
Welcoming New Members
Please join me in welcoming the following new members!
• Jane Frost, CBE, CEO, Market Research Society
• Catherine Moffatt, consulting with Diageo and previously Vice President Global Customer Value Creation there
• Natalie Jackson PhD, Vice President GQR who joins us as a Young Change Maker
It was wonderful to see Catherine at Human vs Machine on October 19th.
Upcoming Events
There are a couple of events to make a note of:
November 16th 12 noon – 2pm (Hybrid)
In our Policy & Politics Series, we kick off with "What is Truth in a Misinformation World?" which is looking forward to the 2024 Election. This is a hybrid event, so if you are in New York, please come and join other members at the Advertising Research Foundation in Manhattan mid-town. For this event we have two special guests – Professor Paul Baines, another new MRC member and Professor of Political Marketing at University of Leicester School of Business and Kabir Khanna, Deputy Director, Elections and Data Analytics, CBS News.
Please click on the link and book your tickets!
November 16, 2023 – What is Truth in a Misinformation World?
December 14th 12.30-1.30pm (Virtual)
Sandra Grandsoult will be leading this with an update on Think Tanks as well as feeding back on the recent Membership Experience Survey. This will be an interactive session with input from members welcomed.
Looking forward to seeing you in person or virtually at an MRC event soon. And please do get back with your nominations for Vice Presidents.
Fiona Blades
President, Market Research Council

Back to News