President's Letter September 2022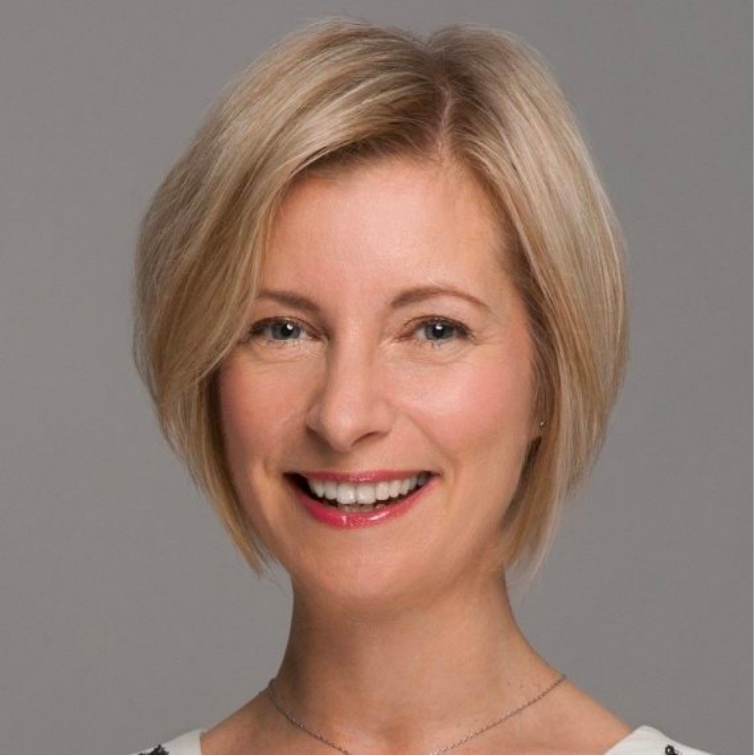 September 2022
Dear Market Research Council Members
I hope you have all enjoyed the summer months and holidays! A lot has been happening with the MRC over the last six weeks and I am delighted to share this news.
Networking Event on the Hudson
We had the weather, the view, the food, and of course, the amazing company, on July 26th, when we had our first face to face meeting since 2020. Thank you to all of you who joined us for making it such a fun and memorable experience. And a big thank you to Rose, for your fantastic organization!
View LinkedIn Post about this event
It was a pleasure to meet three of our new members: Anne Brown, pioneer in market research operations and a female business entrepreneur, founder of Gazelle Global; Erin Sowell, who many of you may have seen present at our June 21st event on The Future of Work, founder of Thoughtful Research and bringing an environmental lens to research; and Dana DiGregorio, Global Managing Director, MESH Experience and scholar of The Marketing Academy. Erin and Dana are our first two Young Change Maker members of the MRC and will be working with us on our Committees.
Anne, Ellen, Carol & John
Carol & Fiona
Anne & Dana
Members and guests enjoying the beautiful weather
Erin, Fred & Dana
Ira & Sandra
MRC Cup Cakes
Sunset, Erin & Ira
New Members
Over the summer, we have been delighted to welcome other new members, who we hope to see at MRC events soon. Many of you will know Kristin Luck, a force within our industry. She is an entrepreneur, founder of ScaleHouse and Women in Research as well as President, ESOMAR. Anije Lambert, founder of Project Development Consultancy, Outstanding Entrepreneur Under 40 in Guyana and Future Leader GRIT Honoree has joined us as a Young Change Maker member.
We have another cohort of new members to welcome and to introduce you to, shortly.
Sandra Grandsoult and the Membership Experience Committee have prepared an onboarding welcome program for our new members. Some are not from the New York area, as we are broadening geographically so we want to make sure we connect virtually as well as face to face.
Update Your Profiles
One way you can help us to help our new members, is to update your profiles on the website. If you go onto the MRC website and click on the red padlock, this is the Members Only area. It is a fantastic place to see who else is a member and to understand the achievements we are making and have made in the world of market research
Speaking Frankly
Our Past President, Kym Frank, has been speaking frankly this month with Simon Chadwick, MRC Marketing Committee Chair and Managing Partner Cambiar Consulting. Check out this fascinating podcast where Simon shares his breadth of experience spanning negotiating with the mafia and his plans for marketing within the MRC.
Our Annual Program
Carol Haney, VP and Chair of the Programming Committee has created a wonderful series of events for us this year. The Theme is Hot Debates in Current Market Research. Virtual programming is from 12.30-1.30pm ET and Hybrid programming is from 12.30-2pm ET. Please put these dates into your diaries now, so as not to miss them, starting with a Hybrid program on September 13th to kick the season off to a good start!
September 13, 2022: (Hybrid) – The ARF Series
Title: DASH Study – Mi Account Es Su Account: Inside the ARF/NORC Universe Study of Device and Account Sharing
Challenge: Industry needs high quality Universe Estimates on device ownership and use, especially for video. Available data differ widely, often based on poor research. The goal of the DASH study was to obtain accurate data for the media, marketing and research industries on consumer ownership and use of devices through high quality enumeration studies. Methods used were a multi-mode random-probability sample of 10,000 in Partnership with NORC at University of Chicago. Second wave in planning stage.
Speaker: Paul Donato, ARF
Moderator: Carol Haney, Qualtrics
Location: ARF, 432 Park Ave S, New York, NY 10016
Click here for more information
---
October 12, 2022: (Virtual) – The Polling Series
Title: Winning the Hearts and Minds of American Voters: What To Expect on Election Day
November 16, 2022 (Virtual) – The ARF Series
Title: You CAN Handle the Truth: How the Truthset Project Combines Panels and Big Data To Minimize Bias: Panels and Big Data – The Truthset Project
December 14, 2022 (Virtual) – The Polling Series
Title: Brave New World: A Final Retrospective on the 2022 Midterm Election
December TBD – (In-Person, Social Event)
Title: MRC Holiday Party
January 19, 2023 (Virtual) – The Analysis Series
Title: The evolving role of the research professional: Insights as Scientists, Strategist, Storytellers and Tech Savvies
February 7, 2023: Hybrid – The Difficult Clients and Difficult Suppliers Series
Title: Difficult Clients and Difficult Suppliers: Navigating Rocky Roads without Derailing Relationships
March 15, 2023 (Virtual) – The Global/International Series – with a focus on UX Research
Title: What Works in the U.S. Doesn't Work Universally: Cross-Country Differences in Digital Behavior and UX Research
April 11, 2023 (Virtual) – DEI Series (Sandra)
Title: DEI In Market Research: Unlocking the Potential of Diversity, Equity and Inclusion
May 24, 2023 (Virtual) – The Analysis Series
Title: Future-Proofing Our Profession (Part Deux): Insights As Storytelling
Beyond this, the Programming team will be piloting a Book Club – more news to come!
Tibor Weiss
Arthur Kover and Ian Lewis informed us that Tibor Weiss, distinguished member of the Market Research Council since 1976, died on August 20th, aged 89. He had been in failing health and passed away peacefully while sleeping. When active in our field, he was Chairman of the Board of AHF Marketing Research. After AHF, he was the owner of Opinion Research Consultancy. He was a very active member of the MRC, known and beloved by those he favored with his joy, insight, and (sometimes caustic) wit.
A memorial service is planned. When a date is announced, it will be shared with members.
In the meantime, we have written to Tibor's son, Michael, to say how much Tibor meant to MRC members.
Finally, I would like to thank all the Committee Chairs and Members for the work they are currently doing behind the scenes in this our "Celebrating Transformation" year. If you would like to get involved, please let me know.
Hope to see you on September 13th!
Fiona Blades
President, 2022-2023
Market Research Council
Back to News