President's Letter: Fiona Blades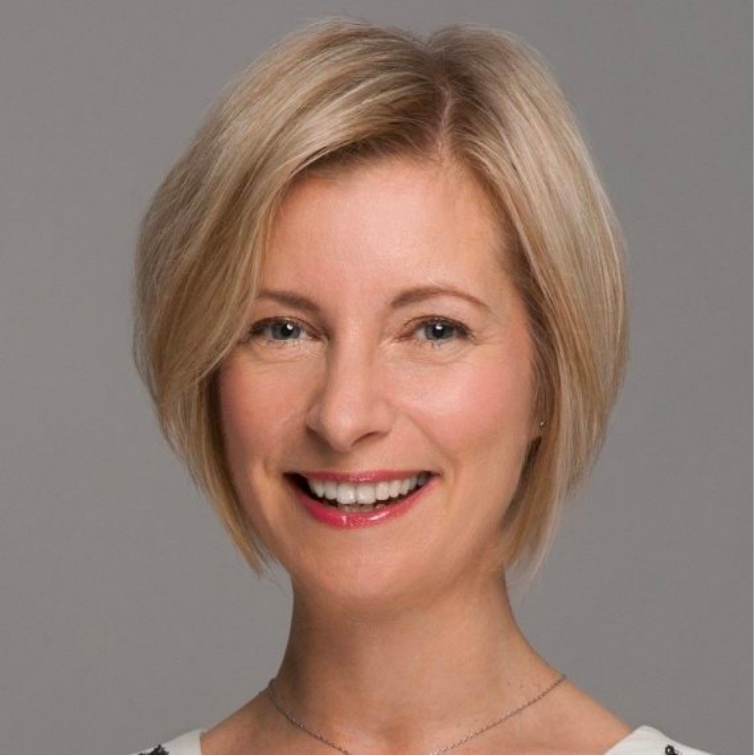 July 2022
Dear Market Research Council Members
Honored, amazed, excited! I am feeling all of these and much more in picking up the role as your President for 2022/23.
I never imagined that I would be given the opportunity to guide one of the oldest and most prestigious market research organizations in the world!
16 years ago, following a career in marketing and advertising, I founded MESH Experience, a marketing effectiveness consultancy that differentiated itself through capturing the whole customer experience, using people's mobile phones. In 2013, this led me and my husband to making the move from London to New York. Thanks to Fred John inviting me to an MRC luncheon event at The Yale Club, to Jim Spaeth for suggesting I might like to run for Secretary/Treasurer and to so many of you for your support and encouragement over the last three years, I am privileged to be your President.
Firstly, a big thank you to Kym Frank, our outgoing President, who has set me up to build upon her achievements. We have a fabulous new identity and website, we've weathered the pandemic and pivoted to virtual meetings and Kym's theme of diversity for 2021/22 was evidenced in our programming as well as the new members we've attracted.
I have chosen a theme of "Celebrating Transformation" for 2022/23.
I want to stay true to the original values of the MRC – that membership should be for those who are or have truly achieved in their field, that it should be a forum for connection and debate and that we give back to the industry we love through our collective expertise and efforts. And I want to make these values relevant for the times we live in today. This means embracing the diverse aspects of marketing research from audience measurement to AI, from communities to martech. Our industry is changing rapidly and our membership should reflect this. We already have members outside of New York and, whilst New York is our hub, we will be looking to attract members from around the world to contribute to our community.
Our Strategies for the year are: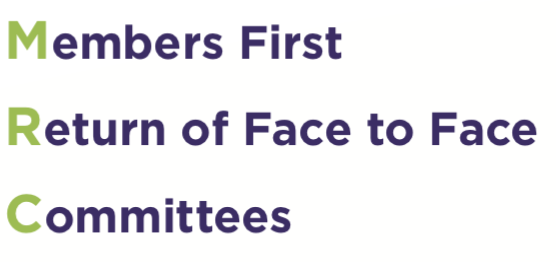 Have You Completed Your Profile? — MEMBERS AREA
Our members are the heart of our organization. We now have a website where members can connect with members in our members-only area. Please do complete your profiles if you haven't done so already – to celebrate your achievements we want to know more about you and to help you make fruitful connections. https://mrcouncil.org/login/
Monthly Podcast
Kym Frank will be celebrating our amazing members by doing a Monthly Podcast, Speaking Frankly. I spoke Frankly with Kym in this recent one about my aspirations for the MRC https://www.youtube. com/watch?v=gxbS5UooOrE
HALL OF FAME 2022
In the spirit of celebration, an edited recording from the 2022 Hall of Fame will be available soon. Those honored, Prof. Stephen Greyser, Steve Coffey and Rex Briggs demonstrate the enormous achievements that people at the top of the market research profession bring.
New Bylaws
Thanks to you all for your votes on the Bylaws. As a result of these being passed, I am excited to announce a new category of membership, Young Change Makers under 40. Sandra Grandsoult and her Membership Experience Team have already identified three people really making an impact in our industry who we would like to invite. They will receive membership free for one year and will play an active role on our Committees, bringing their energy and future-thinking ideas to our organization.
Join your Colleagues – Networking Event on the Frying Pan
I can't wait for our first Face to Face event on July 26th – an Evening on the Hudson – where we will be enjoying networking with our friends and colleagues again! If you haven't booked your ticket yet, please do so now https://mrcouncil.org/events/
Program Year 2022-2023: Hot Debates in Current Market Research
Carol Haney, Vice President, MRC, has a fabulous program of events planned for 2022/23. These will be both in person and online. They will be controversial and interactive: Hot Debates in Current Market Research. The first event will be in September. Continuing the theme, Carol's programming team is launching a monthly Friday Book Club so we can keep up to date with the fantastic books our members (and non-members) are writing. So, get ready to dive in and contribute! Rose will be sending us the calendar of events shortly.
Finally, let me introduce you to your Executive Team and our fabulous Committee Chairs.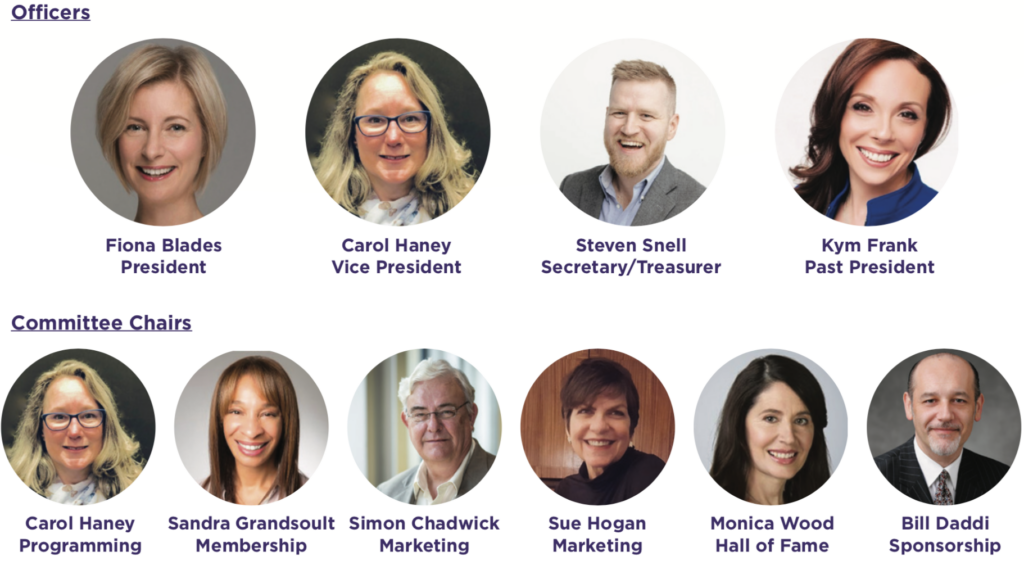 Each Chair has laid out a thoughtful and ambitious plan for the year ahead and I look forward to sharing their work as the year unfolds. In particular, I would like to thank Simon for his business analysis of the MRC, back in February, that provided the basis for changing our Bylaws and setting the foundations for the future. Also, where would we be without our MRC Administrative Director, Rosemarie Sharpe, whose tireless energy and wisdom, holds us all together and keeps us on track. I am enormously grateful to Rose for her continuing support during 2022/23.
MRC Executive Leadership Committee
There is one final Committee that I will be chairing – the MRC Executive Leadership Committee.
I realize that my goal is ambitious here (and I am thinking of starting this year and continuing next year in my role as Past President). Data, analytics and insight is more critical than ever, yet its voice is not always as strong as it could be, at the C-Suite and in society. We have excellent craft-skill courses offered by others in our industry but I haven't seen any that focus on transformational leadership in the way that The Marketing Academy program does (I am lucky enough to be one of their mentors). I would like to explore how we could build this type of program for our future leaders.
Thank you for honoring me with guiding the MRC this year. I look forward to listening to your ideas, celebrating your successes and having an impact in the industry we all feel passionately about.
Fiona Blades
President, 2022-2023
Market Research Council
Back to News